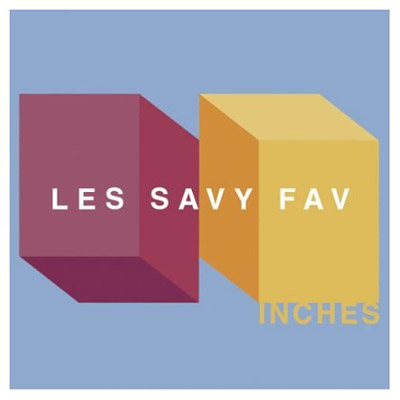 Les Savy Fav "Inches" DVD (2004)
Authored 10,000 DVDs for award-winning, Brooklyn-based band.

Features
Fun, intuitive interaction
Broadcast quality video throughout
DVD with interactive menus, commentary, subtitles and live performance
Tight design concept carried from packaging to interactive look and feel
Hilarious, faux-commentary tracks with David Cross and Fred Armisen
10,000 replicated and distributed with the award-winning album
Related Links:
www.lessavyfav.com
Frenchkiss
"The first pressing of Inches comes with a bonus DVD that further solidifies its status as Les Savy Fav's most essential and representative release." - Pitchfork (Rating: 9.1)
Uncommon Projects created an interactive DVD for Les Savy Fav which included Red Book quality audio, videos for the band's songs by New York-based artists, 30 minutes of live footage, slideshows and more. Comedians David Cross and Fred Armisen as well as all the band members contributed commentary tracks for the songs on the album.