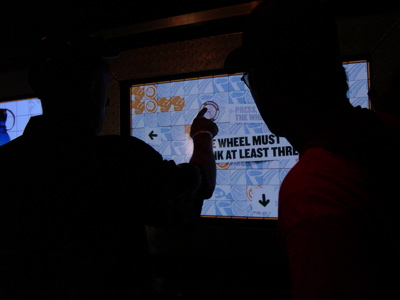 Panasonic AST Instant Win (2005, 2006,2007)
Interactive Touch Screen Plasma game to promote Panasonic products during the Dew Action Sports Tour.

Features:
Fun, intuitive gameplay for men, women, girls and boys
Two high res interactive plasma screens
Touch screen interface
Robust, custom application development
Remote, wireless Administration
Inventory tracking
Related Links:
Official AST Site
Renegade Marketing
AST on Wikipedia
Designed for players of all ages, the Panasonic Instant Win game is an entertaining game of skill and chance played across two high resolution plasma screens. An intuitive touch screen interface allows users to "throw" an interactive puck across a gameboard of prizes. A wireless remote administration application allows for the tracking of game progress and management of inventory. Uncommon Projects consulted on game development with Renegade Marketing and designed a robust, yet simple hardware and software solution that has been used for two years across ten events.
Videos
Video 1 (2005):
Video 2 (2005):
Images
Screens from 2006 Instant Win Game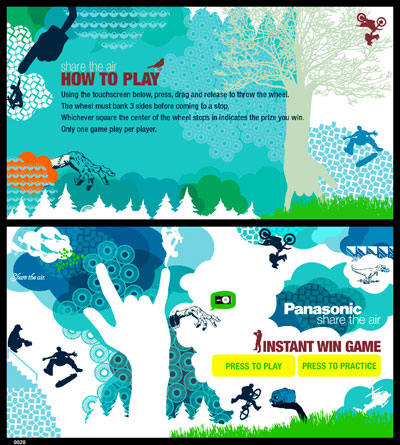 Split screen view of game interface.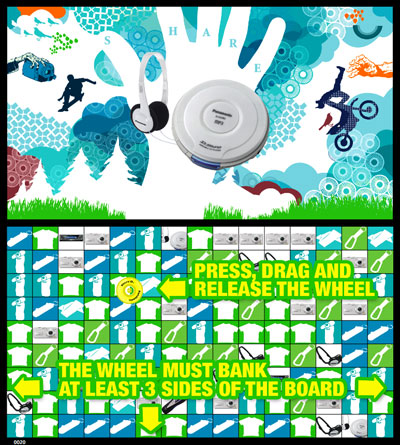 The bottom screen has a touchscreen overlay. Players pick up and throw the wheel.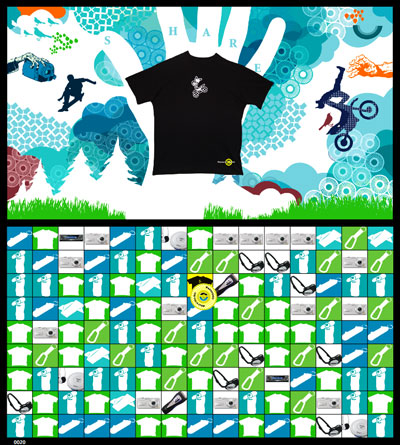 When the wheel rolls over a prize, the top screen shows the prize.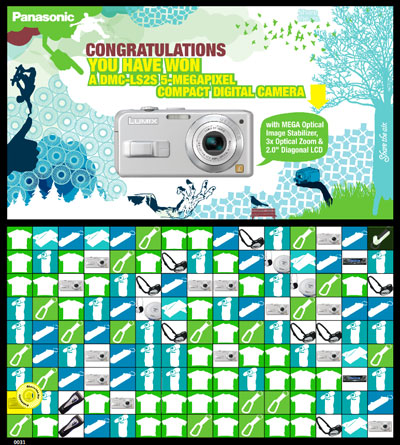 When the wheel stops on a square, the player wins that prize.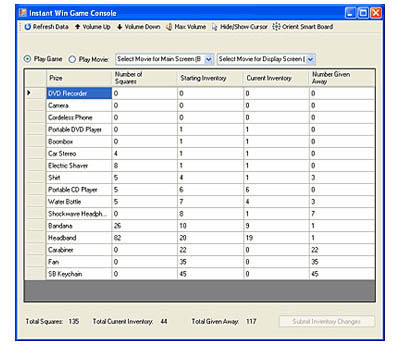 Prize inventory and game settings are controlled from a remote windows application.