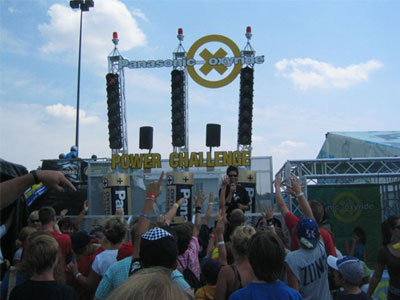 Panasonic Oxyride (2006)
Interactive outdoor game created to promote Panasonic Oxyride batteries during the Dew Action Sports Tour.
Features:
Fun, intuitive gameplay for Adults and Children
3 Interactive Drum pads
Outdoor, weather proof lighting display
Robust, custom application development
Remote, wireless Administration
Related Links:
Official AST Site
Renegade Marketing
AST on Wikipedia
Designed for players of all ages, the Panasonic Oxyride Challenge game is a physical game of speed played on three interactive drum pads and a high visibility lighting display. Three players race to the top of the display as they "charge" their batteries by drumming on their tops. Fun sounds signal game progress and announce winners. A wireless remote administration application allows for the tracking of game progress. Uncommon Projects consulted on game development, coordinated with hardware fabricators and designed a robust, yet simple hardware and software solution.
Images
Gameplay in Louisville, Kentucky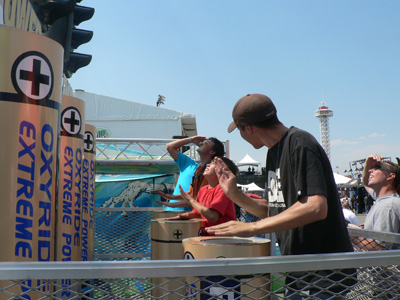 Gameplay in Denver, CO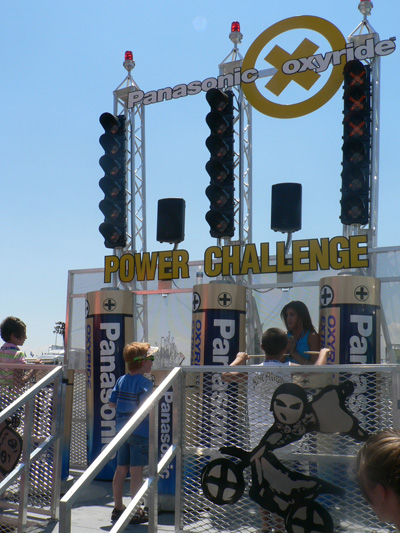 The guts of the game controller.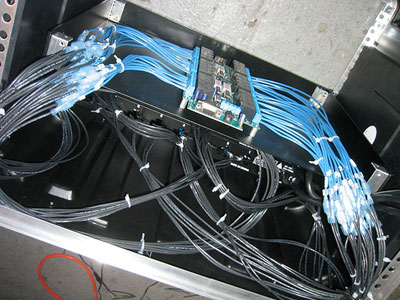 The stage was assembled at Craftsmen Industries, Missouri.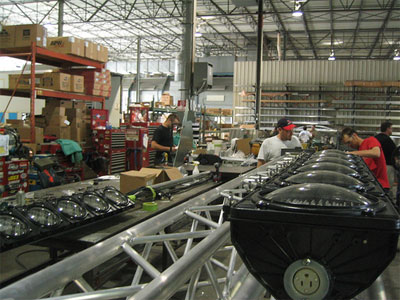 Assembling the stage at Craftsmen Industries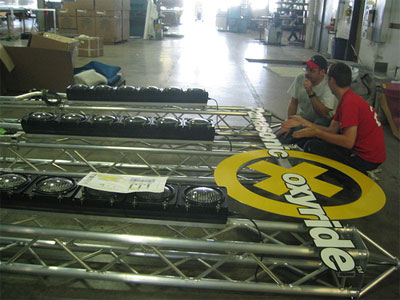 The game controller is housed in a portable server rack.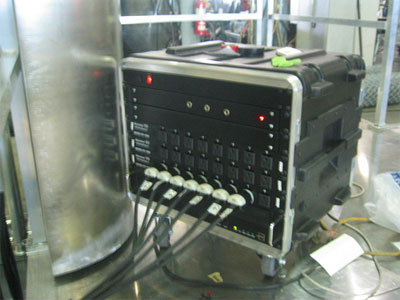 The almost completed structure.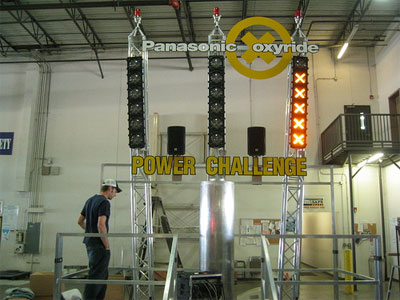 Game play and settings are controlled from a windows application